An iconic tourism destination, catch a day tour of Byron Bay with JPT Tour Group, you'll see the eastern most point of Australia (wow), the Cape Byron Lighthouse, trendy shops, eateries, the sapphire blue Pacific Ocean and stop in at Tropical Fruit World to eat, browse exotic fruits and shop for gifts. A Byron Bay Day Tour really needs to be on your To-Do List!
CHILL OUT AT BYRON BAY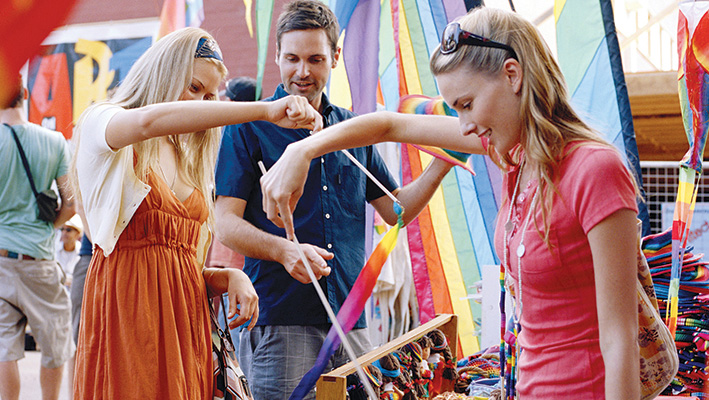 Cosmopolitan, alternative and charming, the culture and lifestyle offered by Byron Bay is welcoming and easy to fall in love with. From the crystal clear Pacific Ocean surf breaks and swimming beaches to sub tropical hinterland there is a tonne to explore in this coastal paradise in the water or on the land. Shop, swim, surf, relax, dine, explore.

BYRON AND CASTLE TOUR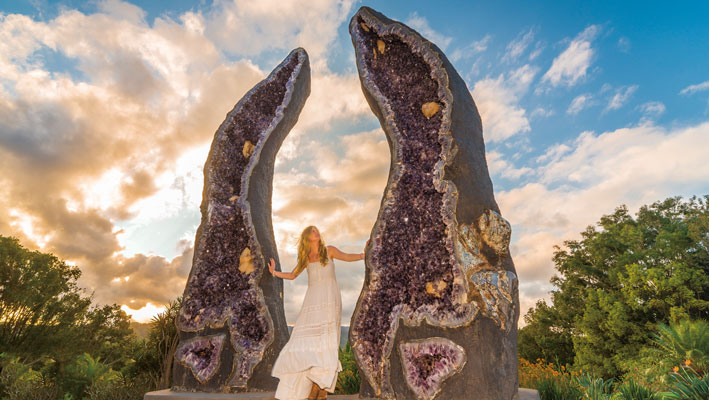 Visit the eastern most point of the Australian mainland and Cape Byron State Conservation Park and Lighthouse where you may spot humpbacks, dolphin pods and majestic sea birds before we depart for the exquisite Byron Bay hinterland, home to our next destination, much-loved Crystal Castle. Delight in a place of natural crystals of every shape, size and colour, stroll through extraordinary gardens and sample the mouthwatering menu. Be at peace with Buddha.