Golfers Paradise in Gold Coast
Australia's Gold Coast, affectionately called the Golf Coast offers more than 40 beautifully appointed championship resort golf courses within 30 minutes drive of Surfers Paradise. This city was designed for golfing holidays and our Queensland Golf Service tours offer the ultimate golfing playground for business and you can even request a golf coach & caddy.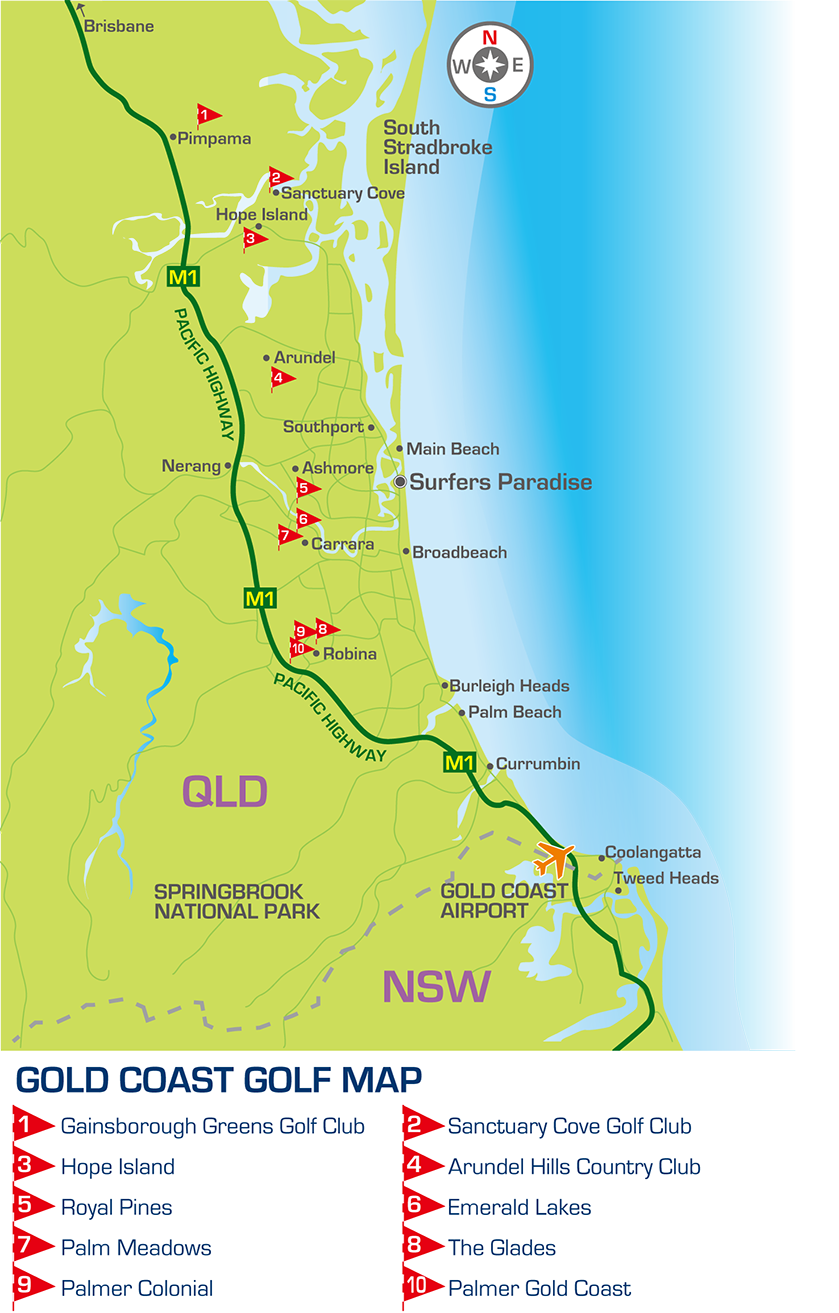 Please enquire online (Contact Us) or call us to discover the new range of golf tours...1300 781 362 or 07 5630 1602. We can even organise a coach to go around the course with you and teach you some new and improved swing and stance moves!